Weston Park Staffordshire Wedding Fireworks – George & Libby
George & Libby had the perfect day for their wedding at Weston Park, and the perfect evening for their wedding firework display. Set in 1000 acres Staffordshire parkland sculpted by Capability Brown, it's hard to imagine a more perfect setting on a day like that. Not a cloud in the sky and just the lightest of breezes. It's a local job for us as well. Our main stores are just a few miles away, across the border in Shropshire.
The show was custom designed to a Stone Roses track selected by George & Libby. Even at our starting price of £1500 with fireworks to music, we try hard to use all the space and make the display as interesting as we can. There is a lot of space to fill at Weston Park, and we did this by using some of the biggest fireworks we stock, and spreading the front fireworks out over a total of 6 sites at the front. This means we can place the fireworks where they are most effective in the space. Care was taken to hit every note to the start of the track.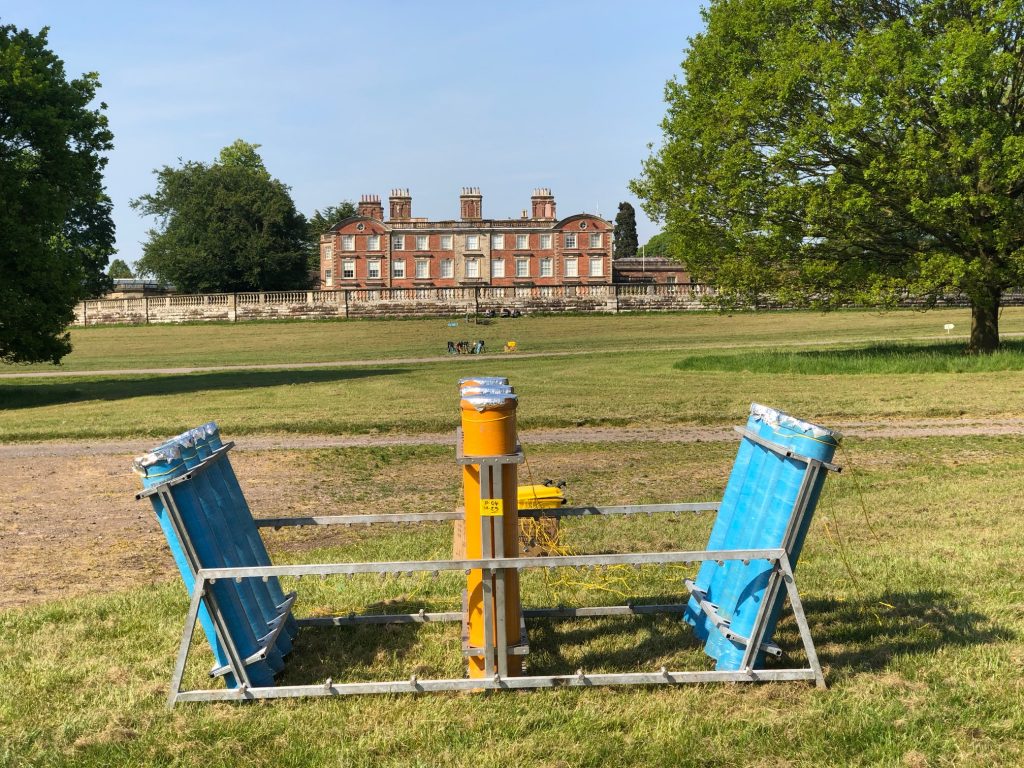 Here you see some of the larger shells used in the finale, To give it some scale the Yellow Mortar Tubes in the centre are 6″ (150mm) in diameter. In the distance you can see the smaller calibre shells, and then the first of the 6 front sites we set out. George & Libby were over the moon with the result, a fantastic way to start many happy years together…