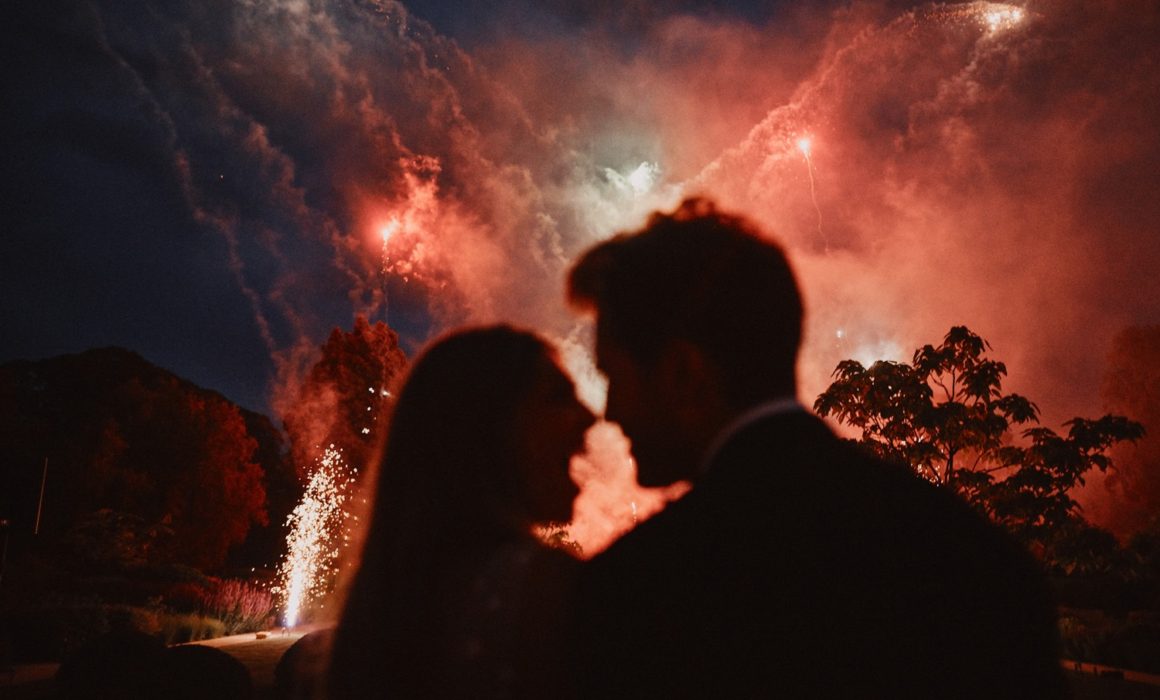 Lydia had a very clear idea of what she wanted from her wedding fireworks at Middleton Lodge when she contacted me. She had a healthy budget and wanted to spend the whole lot on a 3:30 single track. I think this is a very smart move as what she ended up with was an incredible display set to every beat of the music that used the whole space available. It's a firm favourite here, and will be for a while I feel.
When choosing your wedding fireworks it can be hard to know what to do, but follow Lydia's lead, pick a song you love and trust your firework designer to deliver on their promise. Trying to do too much within a budget is always a false economy, go for quality not quantity every time. If you ask for a longer show you don't get more fireworks, just the same amount spread out. So this is why I feel this show is a great example of what to do…
Photography was by the incredible Benjamin Wheeler. Great to see one of the UK's foremost Wedding Photographers in action. You can find lots more stunning images from this wedding at the link above.