Now I love a massive professional firework display as much as the next man, but there is still something very special about getting friends and family together on a cold night in November and standing about while Dad fiddles in the selection box for the next impressive item.
So that is what we do, every year all our neighbours come out and we invite some friends round to watch a few fireworks, have a bit to drink and a bite to eat. We have a nice patch of land outside our house that gives us perfect safety distance for some of the larger fireworks available for public use.
Tom & Becky came along with their daughter Holly and they kindly took some pictures of the evening. You can check out some more on their AR Blog.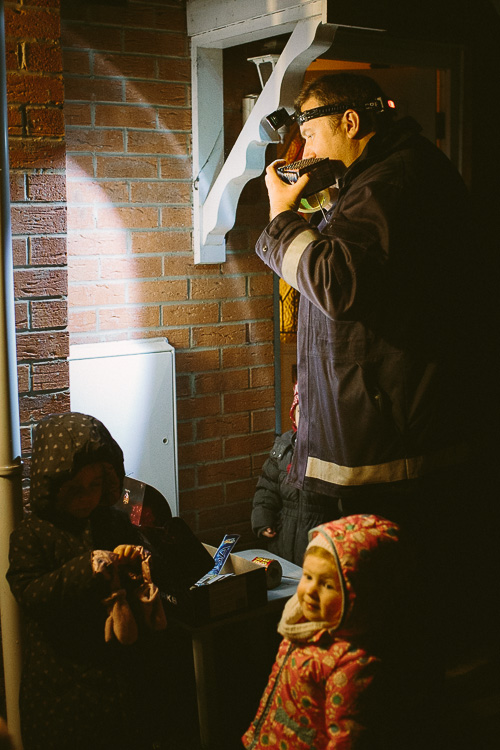 I came dressed as Fireman Sam for then evening, the kids love that! Maybe not!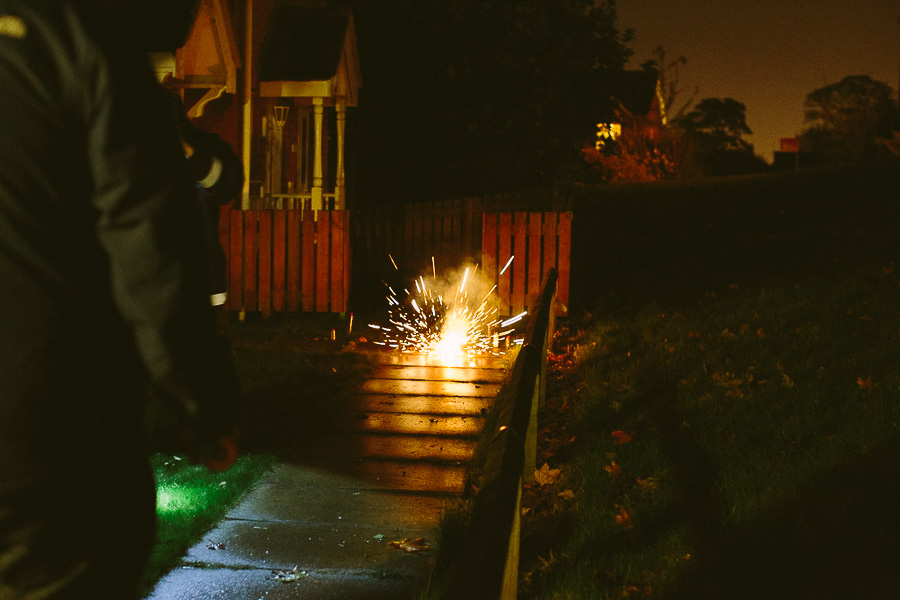 Starting out with a few small selection box fountains, still fun even if I used to slightly bigger ones these days 🙂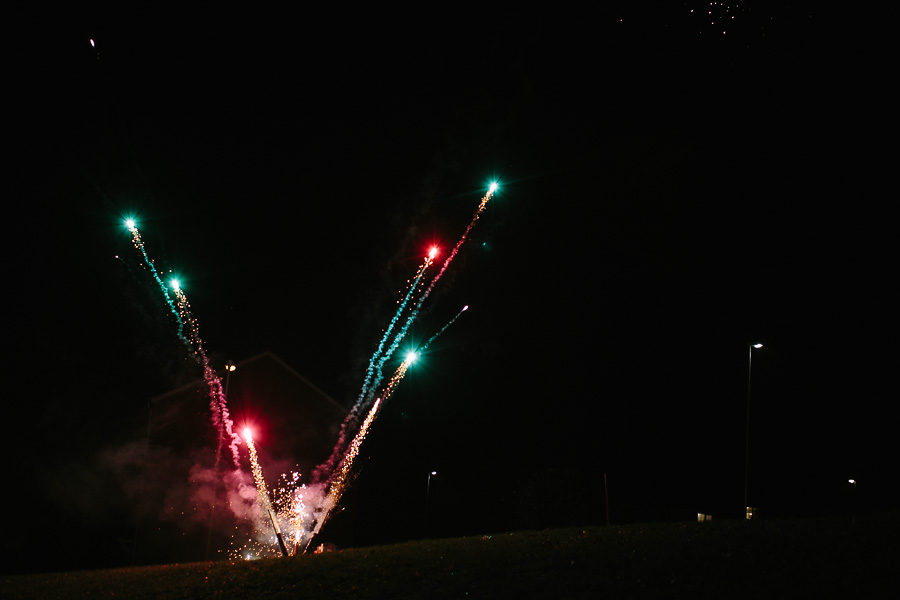 On to the bigger stuff. You can still create an impressive display using over the counter fireworks, used correctly they can be very very nice indeed.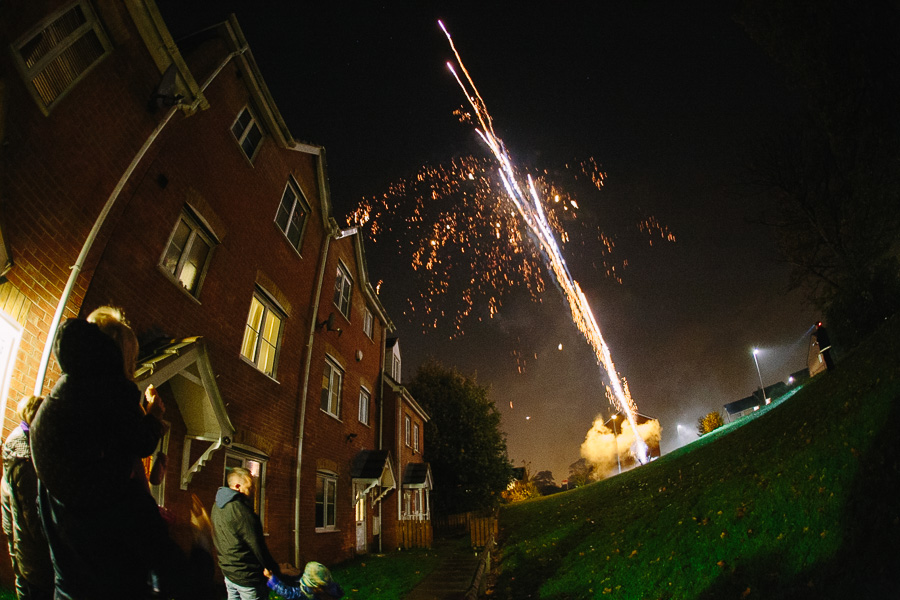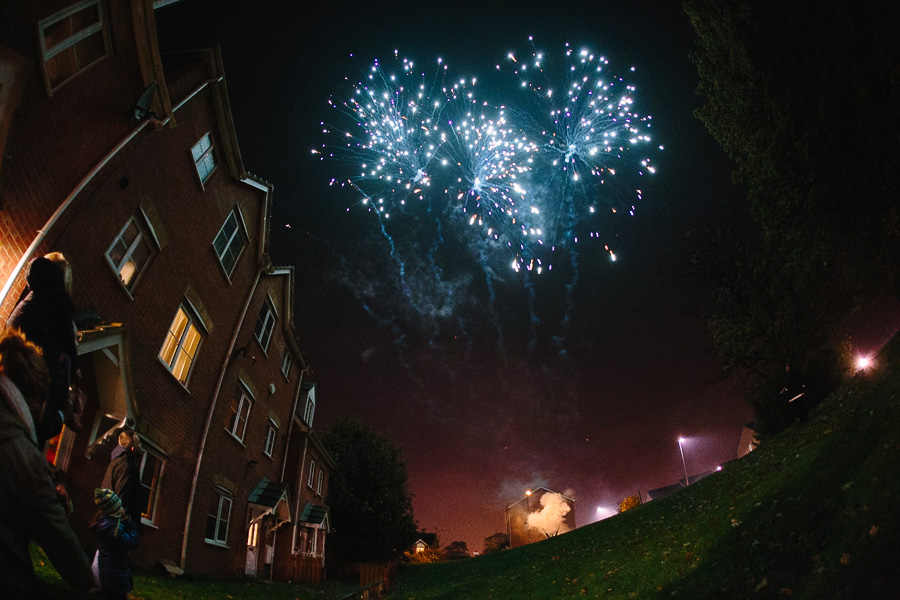 I love this picture Tom took, the fisheye lends really adds to the feel of it I think.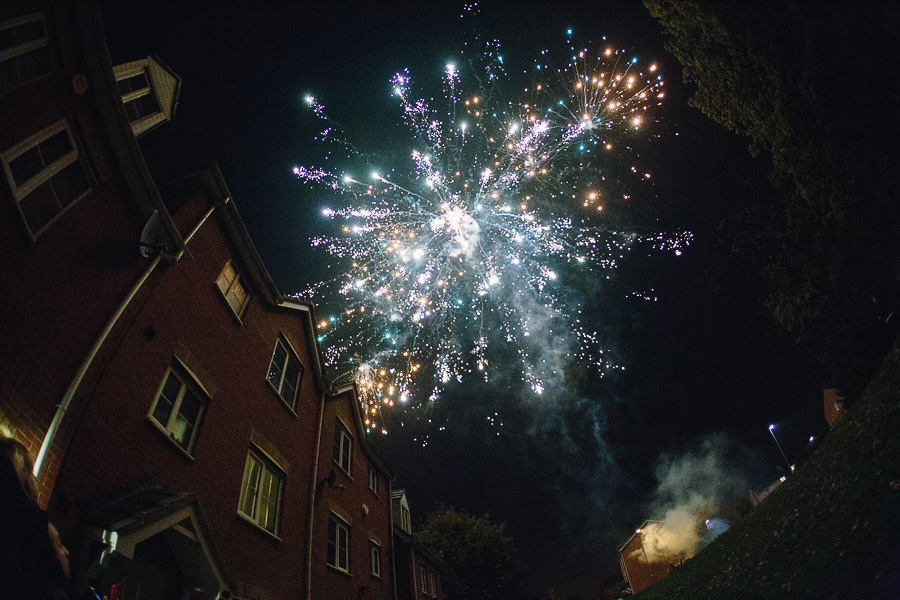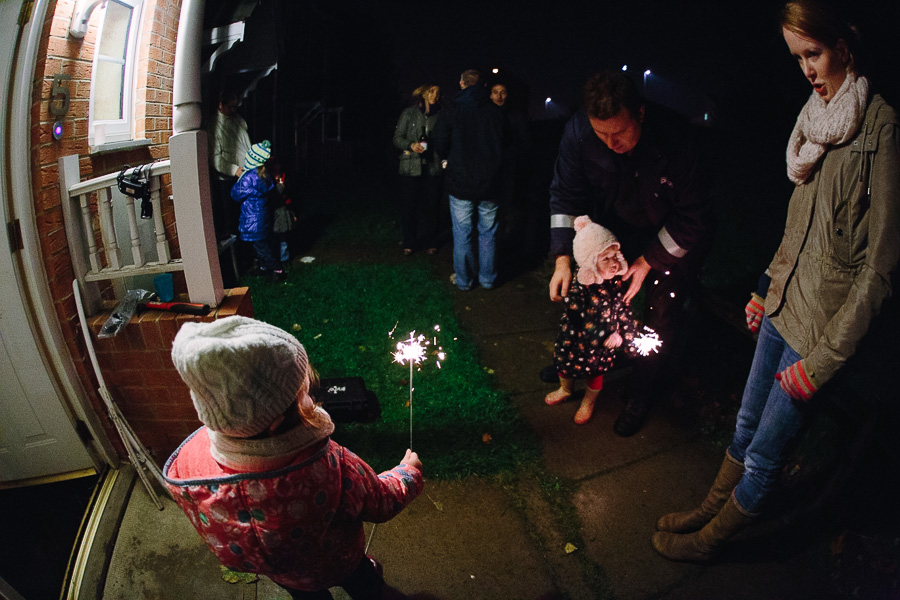 Sparklers seems to be out of fashion at the moment, but used with supervision they can be great fun. We all loved them!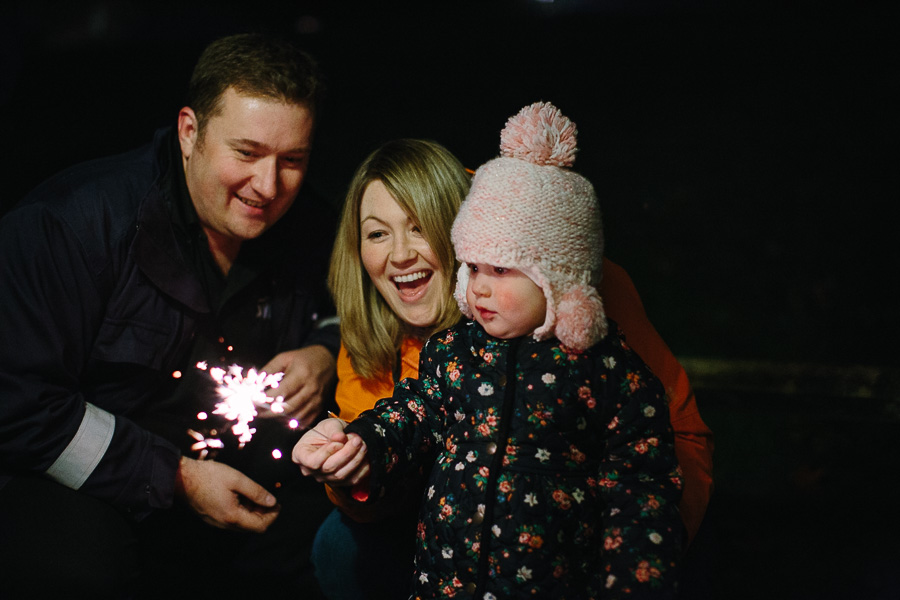 Here is our little family having fun, that me on the left (Cris), my wife Nicola and our little girl Lara. She is only 19 months old but is already a big fan of fireworks and often joins us to watch the bigger displays we do. Not scared one little bit !!!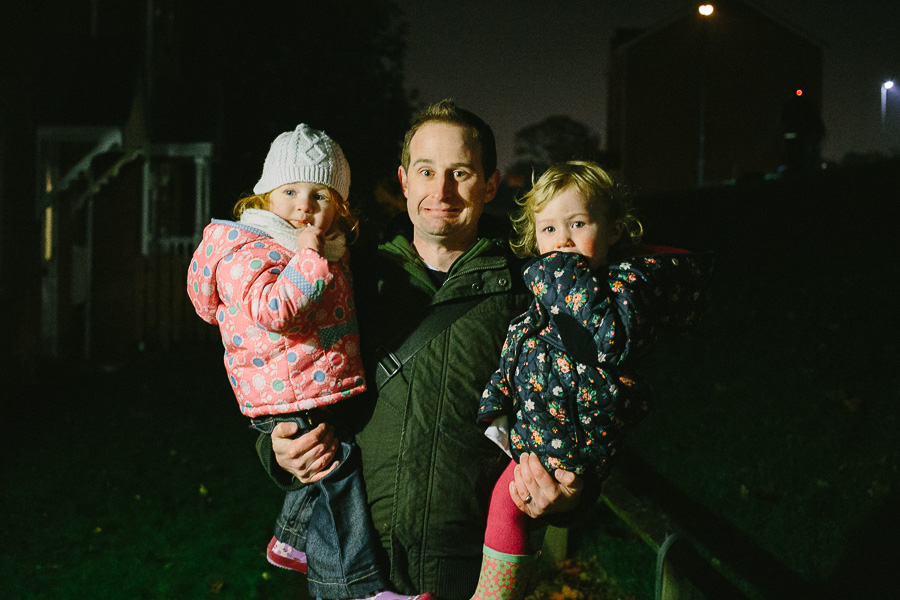 Here is Tom, that is what it's all about, happy smiling little faces 🙂
So what did you get up to over bonfire night ???