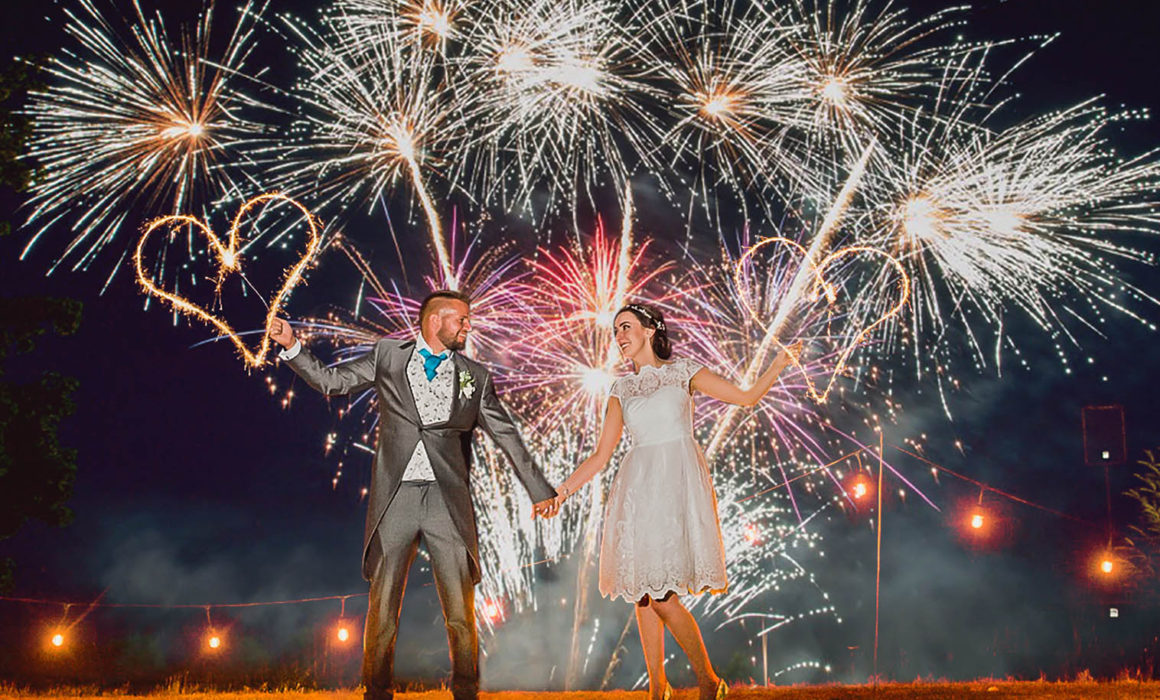 Surprise Wedding Fireworks
Netley Hall seems to be the venue is you want to surprise your guests with an amazing firework display. I think almost every display we've done there has been a surprise for someone! It's idea for this sort of things. The massive grounds allow us to setup well out of view, and the true scale of what is about to happen is always hidden right until the last minute.
We love to do this, it feels amazing to deliver bespoke shows, and really blow theoir socks off….
Take That Wedding Fireworks
Watch the start of this video carefully. The groom has no idea at all that he is about to be surprised by a massive wedding firework display arranged by his bride. Even when the sparklers were lit no one at the wedding had a clue what was about to happen. We love to deliver amazing experiences like this. It's what fireworks is all about!
This was a complete custom design, set to music the bride chose herself.
Tears, but in a good way…
Nothing quite like tears and emotion at a wedding. And the bride's reaction to her surprise was out of this world. This is a video you have to watch. The Netley Hall team did an amazing job of getting all the wedding guests out to near the lake to watch the display.
"Cris, I owe you a massive thank you! 18 months of planning led to a firework display that not a single guest or my bride knew a thing about! You went above and beyond to ensure that my plan came together with a firework display that was bigger than I could have imagined! Thanks for everything!"
Martin (Groom)